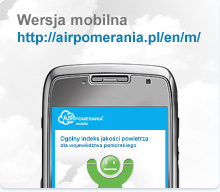 print page
International Conference "Managing the Air Quality - good practises"
2010-11-09
International Conference "Managing Air Quality - good practises"
On the 27th October 2010 in Fryderyk Chopin Polish Baltic Philharmonic in Gdansk there took place the International Conference "Managing Air Quality - good practises". The conference was opened by Mieczysław Struk, Marshall of Pomorskie Voivodship. In the opening spoken to the participants the Marshall emphasized the importance of the problem which is managing the air quality: "Our strategic aim is to reach the bet parameters of the surrounding environment in order to ensure the health and the quality of life of our region citizens." Mr Wiesław Kamiński, the member of Pomorskie Voivodship Management was also present.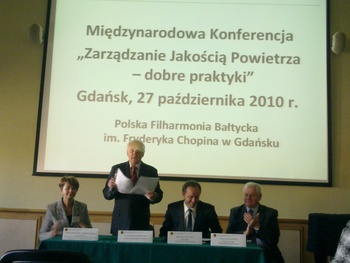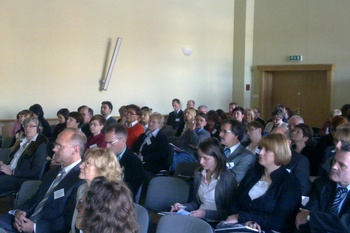 The lecturers from Poland and abroad took part in the Conference.The first panel presented the systems of managing air quality on various levels: Polish - the expose of Mrs Anna Grapatyn-Korzeniowska, vice president of Departament of Environment, Agriculture and Natural Resources in Marshall Office. Mrs Krystyna Szymańska, the manager of ARMAAG Foundation together with Mr Wojciech Trapp (Ekometria) presented the project AIRPOMERANIA, realised in pomorsie voivodship and financed by Regional Operational Programme WP.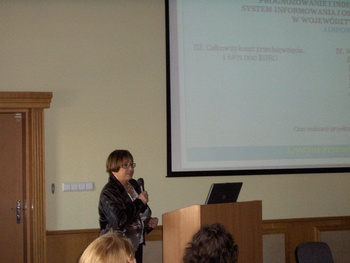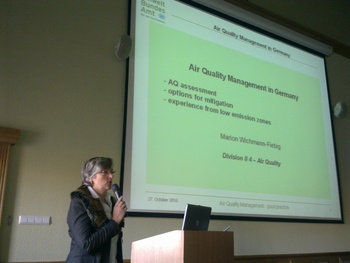 The lecturers from abroad presented- project CITEAIRII system of information about air quality in Europe (France); Mrs Sylke Davison - the programme of air protection for Holland; Mrs Marion Wichmann-Fiebig - system of managing air quality in Germany.
The third panel was opened by Prof. Elżbieta Niemirycz with the expose about air quality from the perspective of scientific research (Gdansk University). Case study from pomorskie voivodship Complex thermal modernisation of public use buildings using the renewable energy sources in Dzierzgoń city and on the terrains of Dzierzgoń parish was presented by Mr Kazimierz Szewczun, the mayor of Dzierzgoń, and case study from Poland dealt with area programme of limiting low emission on the terrain of Piekary Śląskie parish - was presented by Mr Stanisław Jarząbek, the manager of Environment Protection, Agriculture and Communal Industry Department Office in Piekary Śląskie.
The conference was led by Prof. Waldemar Wardencki from Gdank Technical University. Discussion panel was led by Mr Olaf Kopczyński from the Department of Environment in Permanent Agency of Polish Republic at European Union, who arrived on this occasion from the Brussels. The participiants of the Conference emphasised the meaning of the wide performance of the problems dealing with managing air quality: the standpoint of government and selfgovernment administration, the voice of the scientific world and extra-governmental organisations being engaged in propagation of information about air quality.
Magdalena Haas
Żródło : http://www.woj-pomorskie.pl/
Powrót