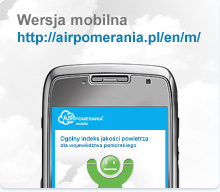 print page
In Tricity there is too much pollution and dust
2010-11-09
For not following the union directives connected with the condition of air there are penalties reaching even millions of Euro daily
Pomorskie Voivodship and also Tricity is not in the best situation in this matter.The main reason is too high number of the houses having own, coal heating systems and also producing dusts by cars. From the chimneys and exhaust-pipes of cars too many fumes get into the air. Very bad situation is for example between Rumia and Gdynia - said Anna Grapatyn-Korzeniowska, vice-manager of Department of Environment, Agriculture and Natural Resources in Marshall Office, during the international conference "Managing the air quality-good practises".The condensation of fumes is so high there, that it disturbs not only the permanent inhabitants, but also the passers-by.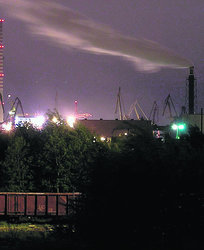 (© Fot. P. Świderski)
Although the condition of the tricity atmosphere is getting better, it happens that it is difficult to breathe there.The worst situation is on hot, windless and dry days. Then in the air, a high condensation of fumes and dust is noted, and in some places there is too much ozone. What gets out of the chimneys of detached-houses is also the source of cancerigenous benzoalfapiren. The amount of this substance in the Tricity - and in the whole central part of the voivodship from Baltic Sea to Kwidzyn exceeds the permissable norms. For many years the neccessity of improving the situation has been discussed - cleaning the streets, wheels of the trucks, covering the goods yards of granular substances. There are changes, but for the European rate - too slow. Whereas nothing can hide from the international public opinion. Thanks to the foundation, Agency of Regional Air Monitoring of Gdansk Agglomeration the results of the air measurement led in the Tricity and Tczew are published currently, on the page www.armaag.gda.pl - informs Krystyna Szymańska, the manager of the foundation. The tricity and Tczew, taking part in the international project CITEAIR (Common Information to European Air) are subjected to the international control. The participants of the enterprise may observe the changes of the atmosphere condition on www.airqualitynow.eu.
The source naszemiasto :
2010-11-01, Aktualisation: 2010-11-02 11:07

Kazimierz Netka
Powrót