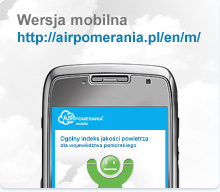 print page
Designing and building 4 automatic air monitoring stations
2011-05-23
On the 26th April 2011 II stage of the task began/span> "Regional system of managing information about the air quality in pomorskie voivodship AIRPOMERANIA", in the part realised by the partner of the project, i.e. WIOS in Gdansk
Covering:
a/ performing building works dealing within the limits of the project, in the following localisations - Koscierzyna, malbork, Lebork, Liniewko Koscierskie. Building works cover the service-pipe of the inner supply line to the place of founding the automatic stations of air monitoring, installation of the pavement in the place of founding the station (paving the square with the concrete paver) and fencing the terrain.
b/ rebuilding the office spaces in the building of WIOS in Gdansk aiming at the adaptation of infrastructure of the spaces for the needs of creating the central station and 2 operational stands of gathering, processing and transmitting data as well as the integration of the created system (network) with the informatics system existing in WIOS.The range of the works will cover the change of the space division, the separation of the server-romm and equipping it with air-conditioning, system of access control and fire-control installation.
The enclosed photos show the building works in the rebuilt spaces of WIOS in Gdansk.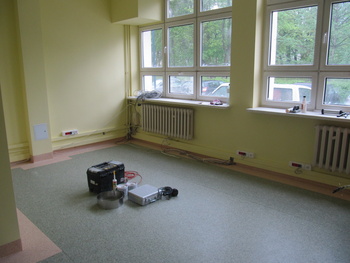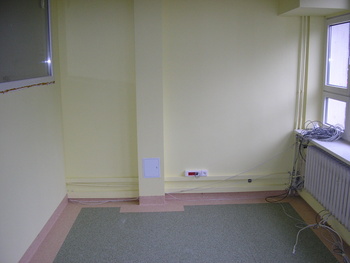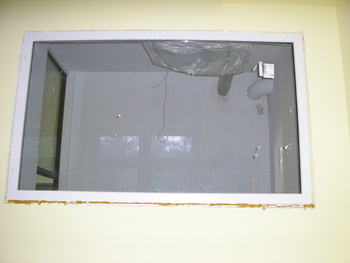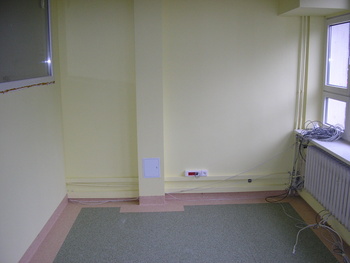 c/ delivering the equipment, installing and launching the devices in the modernised space of the server-room. The rebuilding of the central joint of the computer network in WIOS and the installation of RACK in the server-room and the configuration of network solution of UTM class for providing the contact wih the internet. Within the limits of the task the cabling will be sorted out, a new RACK 19 will be delivered and installed (to which all the devicces will be transferred, including the devices being the point of he devilery), a new server and two computer working stations.
The factual finishing of the II stage - the reception of the building works concerning the founding of the station, the rebuilt spaces, deliveries and works connected with the installation, launching the devices in the modernised space of the server-room is expected until 30.06.2011
Gdansk 17.05.2011r.
Opracował: Krzysztof Łotocki
Powrót