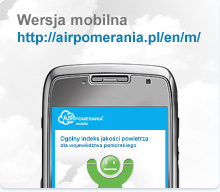 print page
III Pomeranian Conference on Air Quality 7-8.04.2011
2011-05-10
On the days 7-8th April in Gdansk Oliwa there was III Pomeranian Conference on Air Quality.
The conference did not solve all the problems. It allowed though for signalising
and the attempt to answer the questions:
What quality air do we breathe? Does the air pollution cause the breathing organs diseases or maybe even cancers?
There were also presented modern analytic and searching methods.
At the meeting there were scientists dealing with the problem of air analysis, industry and productive works representatives, mainly form the terrain of pomorskie voivodship.
Within the limits of AIRPOMERANIA project the integrated network of voivodshp monitoring is created by the Voivodship Inspectorate of Environmental Protection. Financing its activity may require the support of various subjects in future. The conference was also the place to exchange the views on this question.
Wardencki estimated that the set aims were achieved.
The presented materials and the discussion may simplify the way of adapting the procedures, norms and legal acts to the requirements, which are set by the European Union, creating the repair programme in pomorskie voivodship and verifying its assumptions to the actual condition of the environment as well as the possibilities and the needs of productive works and adapting the schedules to the financial possibilities.
The separate question were the mentioned problems of the influence of the air quality on the quality of human health and life. At the time being the problems were only signalised. They must be considered in the co-opertion with the physicians.
The honour patronage over the enterprise was held by the marshall of pomorskie voivodship Mieczysław Struk, president of Gdansk Paweł Adamowicz, the rector of PG, prof. Sc. D. Eng. Science Academy, Prof. Sc. D. Eng. Jacek Namieśnik.
The conference was organized for the third time by the Chemical Faculty of Gdansk Technical University together with&nbsp the Foundation Agency of Regional Monitoring of Gdansk Agglomeration and the Voivodship Inspectorte for Environmental Protection.
Beneath there are the photos from the conference (the source page http://malamut.pl/56,serwis-fotograficzny ):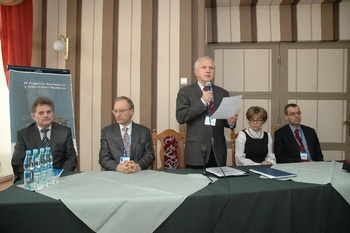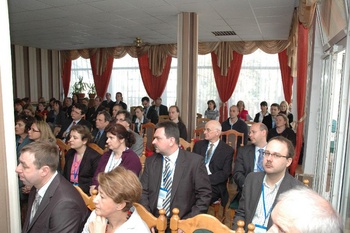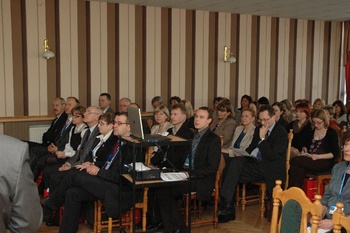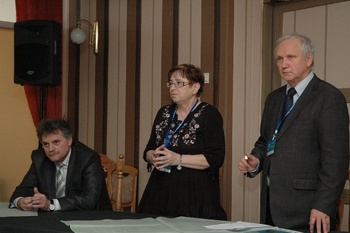 Powrót